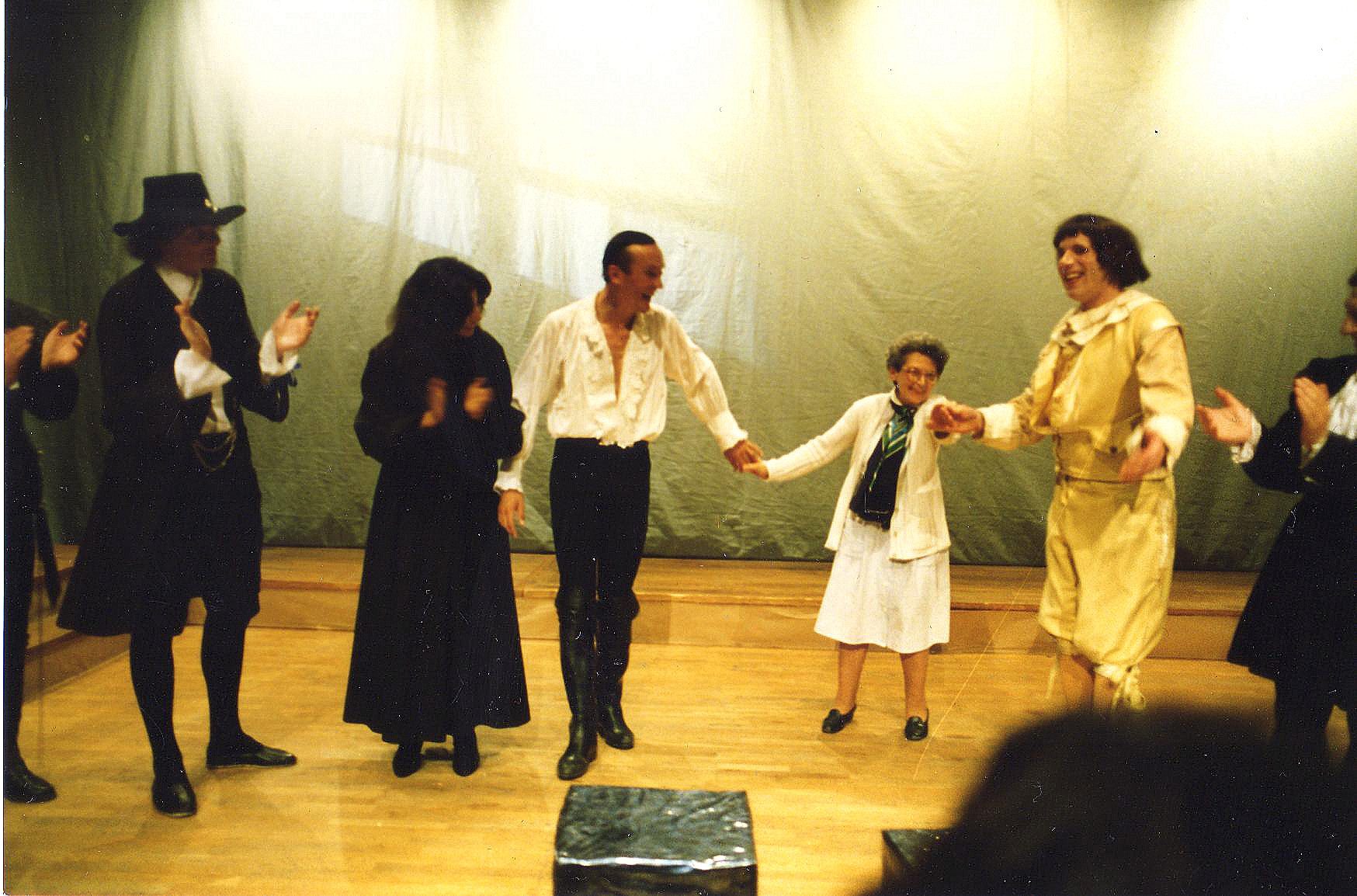 About us
Introducing ARTUS
Do you want to know more about ARTUS? Then let us tell you our story!
It all began in 1963 when the association, Théâtre Universitaire de Strasbourg (us!) was created. But what is it exactly? It is an association for all the students at Strasbourg University or former students and for those who wish to create their own play or get involved with all the current projects!
Who had this brilliant idea?
Our association was founded/created by rector Joseph-François Angelloz, under the name of "TUS", Théâtre Universitaire de Strasbourg (Strasbourg Academic Theater). The following president, Maurice Bayen, was very fond of theater and was a very active person! He appointed Jean Hurstel as general secretary. Thanks to him and his amazing team, students were able to explore experimental theatre on stage up to 1968.
So… When did it become ARTUS?
Colette Weil decided to change the association's name into "ARTUS" in 1977. She allowed students to play on stage in France and even abroad.
We celebrated our 50th anniversary in 2013 and so much has happened: 280 projects which represent more than 2000 performances involving all students!
ARTUS nowadays
We are the oldest Academic Theater of France! We offer between 5 and 7 shows a year as well as workshops led by professionals (make-up, acting and so much more). And finally, we also organize a couple of events for our members each year!
This year, we will celebrate our 60th anniversary and for the occasion, 3 of our shows will take place at La Pokop, the CROUS and Unistra brand new auditorium. Our partnership with Le Cube Noir and Le Collectif Trois.14 is renewed again this year!
Feeling like joining us?
ARTUS means…